Zone01 - ORC - October 3, 2019
The third Zone01 Open Robotics Challenge will take place in Ottawa, Canada on October 3rd, 2019
Venue:
Canadian Aviation and Space Museum,11 Aviation Pkwy, Ottawa, ON K1K 2X5
The robotics event will welcome Canadian and international teams made of 10 to 15-year-old students. Two challenges from the 2019 Zone01 season will be played, 3rd Alarm and Hockeybot plus a recycling challenge. During the afternoon, a mystery challenge will be announced and played!
It is an open platform robotics event. Teams can use LEGO mindstorms EV3 or similar platforms.
Challenges at this event
General Rules and Tools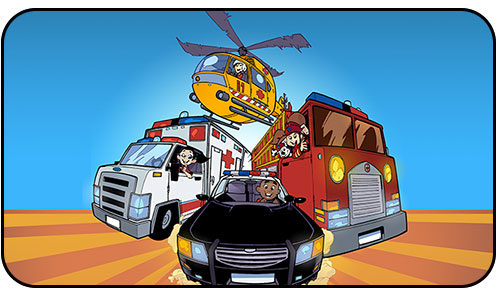 General Rules and tools
General rules
Authorization to publish photos and video
Download LEGO Designer (for assembly instructions)
PRELIMINARY SCHEDULE
| | | |
| --- | --- | --- |
| 8:00-9:30 | | Arrival, practice time on official tables |
| 9:30 | | Opening ceremony |
| 9:45 | | Hockeybot - 3rd Alarm - Recycling - Round 1 |
| 10:45 | | Hockeybot - 3rd Alarm - Recycling - Round 2 |
| 11:45 | | Hockeybot hability contest, 3rd Alarm - Recycling - Round 3 |
| 12:30 | | LUNCH |
| 13:00 | | Hockeybot Final |
| 13:30 | | Mystery challenge announcement |
| 14:15 | | Deadline to record 1st score |
| 14:45 | | Deadline to record 2nd score |
| 15:00 | | No more practice time |
| 15:15 | | Deadline to record 3rd score |
| 15:30 | | Closing ceremony |
| 16:15 | | End of the day |
Presented by :